Dallas-based, Pushkin & Gogol specializes in
art installation
and
transportation
. Local and national shuttles + dedicated delivery options are available to get art from one place to another, carefully. P&G also builds
pedestals
and
crates
to put art on or in.
Click the button below for an estimate or
learn
more about the company.
Transportation
Phoenix, AZ
Scottsdale, AZ
Davis, CA
‡ Los Angeles, CA ‡
Oakland, CA
Palm Springs, CA
Pebble Beach, CA
Petaluma, CA
Sacramento, CA
San Francisco, CA
Aspen, CO
Kent, CT
New Canaan, CT
Miami, FL
Palm Beach, FL
Pembroke Pines, FL
Atlanta, GA
Chicago, IL
Indianapolis, IN
New Orleans, LA
Shreveport, LA
Buffalo, NY
Kingston, NY
‡ Brooklyn, NY ‡
Margaretville, NY
‡ New York, NY ‡
Rush, NY
East Rutherford, NJ
Shamong, NJ
Charlotte, NC
Albuquerque, NM
Tulsa, OK
Oklahoma City, OK
Philadelphia, PA
* Austin, TX *
* Houston, TX *
Mabank, TX
Marfa, TX
San Antonio, TX
‡ bimonthly ‡
* monthly *
Contact for availability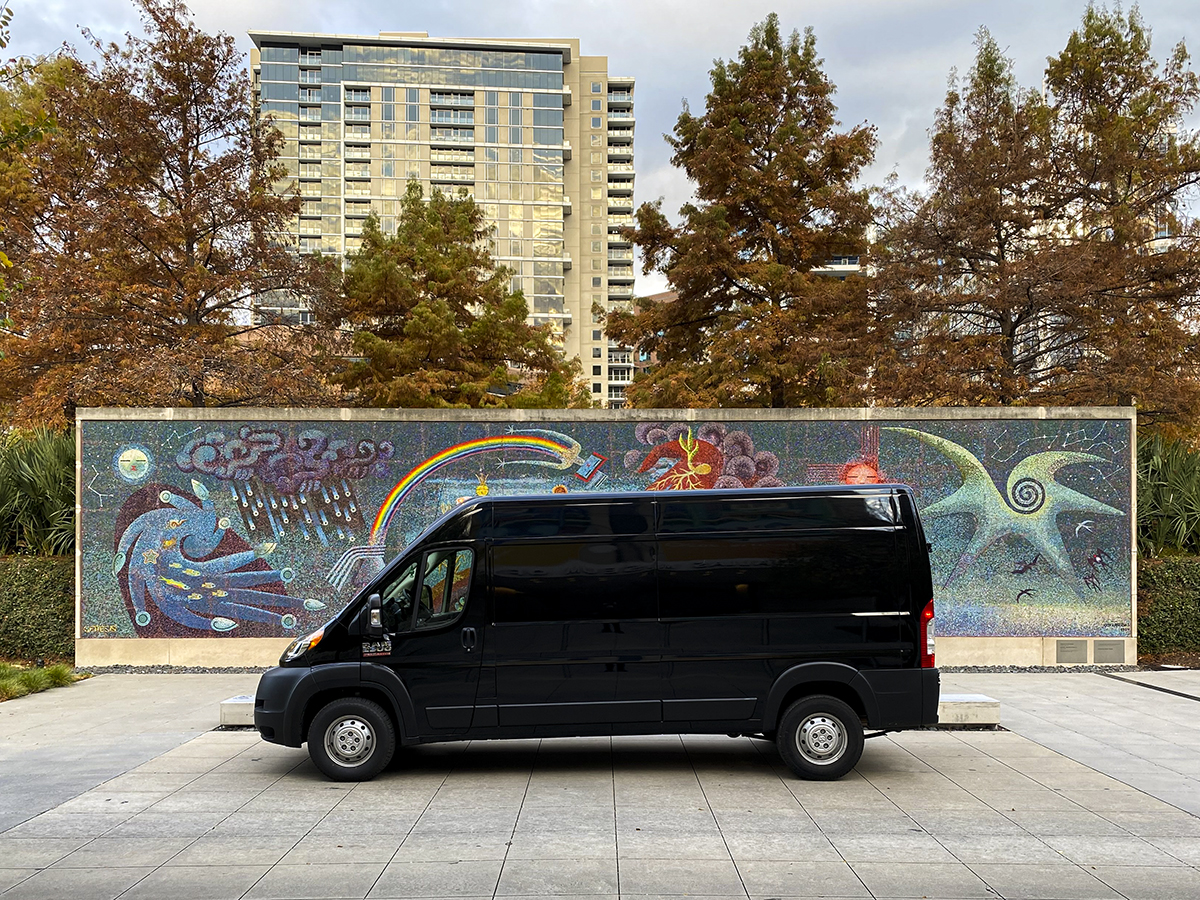 History

Pushkin & Gogol
(b. 2017) originated in Berlin with the development of a contemporary art gallery in Kreuzberg and private office/gallery in Charlottenburg. The name Pushkin & Gogol is the title of a fake play written by Soviet-era avant-garde/absurdist/poet/writer Daniil Kharms. Late in the post-pandemic year of 2020,
P&G
turned into a multi-service art company based in Dallas, Texas.
Kevin Rubén Jacobs
has over 10 years experience handling artwork. From 2011 — 2015, he held roles of exhibitions manager and curator of
The Goss-Michael Foundation
, caring for over 500 works of contemporary British art. During that time, he founded and directed
OFG.XXX
(
Oliver Francis Gallery
), organizing over 50 exhibitions and performances. He began working as a freelance art handler in 2016, initially at Dallas Contemporary and for various private collections. In 2017, he began regular contract work for the Dallas Museum of Art.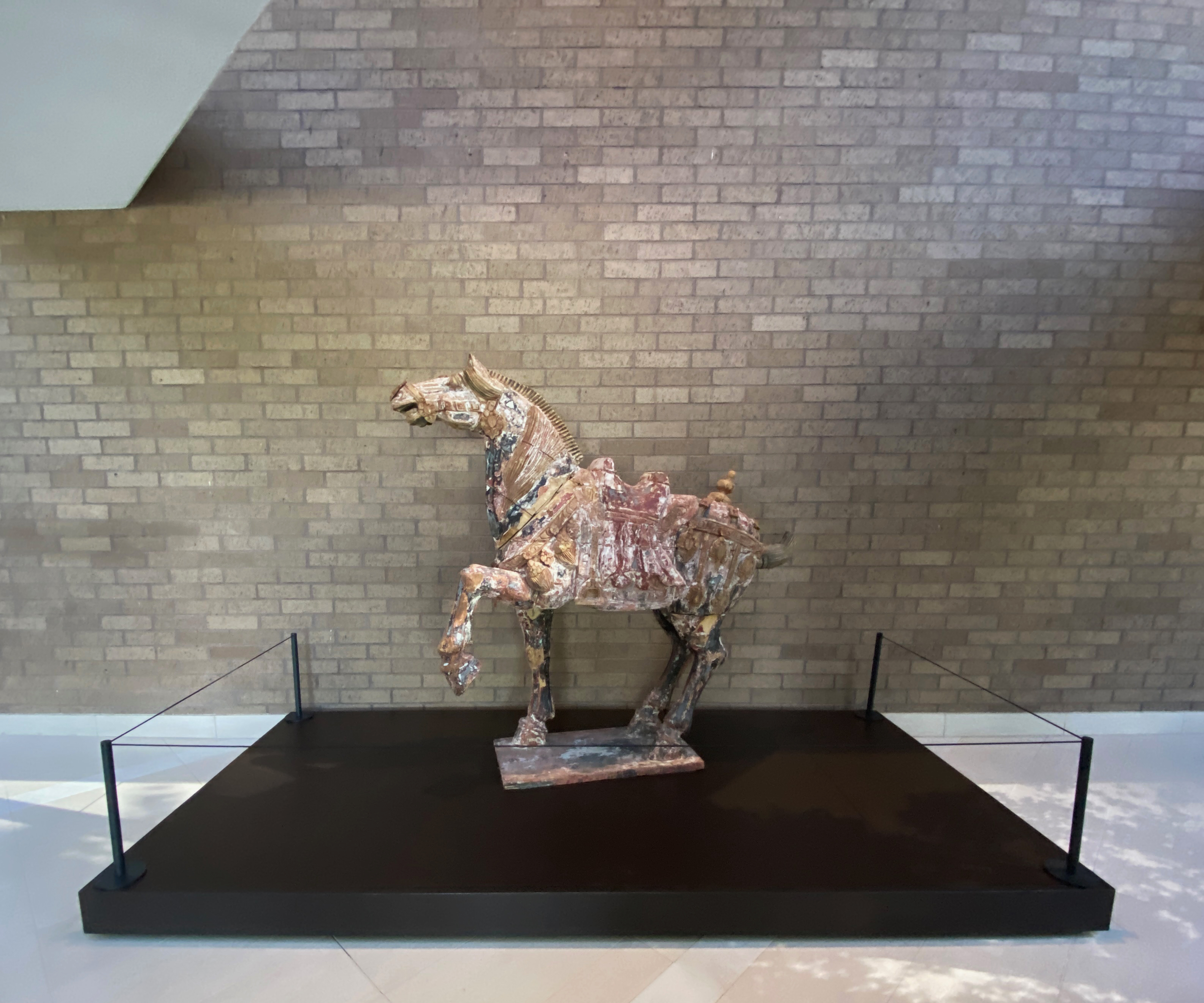 Pushkin & Gogol LLC
3715 Parry Ave.
Dallas, Texas 75226 USA
+ 1 214 980 6390
kevin (at) pushkinandgogol.com
︎











GOGOL falls out from the wings on to the stage and quietly lies there.
PUSHKIN appears on stage, stumbles over GOGOL and falls.
PUSHKIN: What the devil! Seems I've tripped over Gogol!
GOGOL (Getting up): What a vile abomination! You can't even have a rest. (Walks off, stumbles over PUSHKIN and falls) Seems I've stumbled over Pushkin!
PUSHKIN (Getting up): Not a minute's peace! (Walks off, stumbles over GOGOL and falls) What the devil! Seems I've tripped over Gogol again!
GOGOL (Getting up): Always an obstacle in everything! (Walks off, stumbles over PUSHKIN and falls) It's a vile abomination! Tripped over Pushkin again!
PUSHKIN (Getting up): Hooliganism! Sheer hooliganism! (Walks off, stumbles over GOGOL and falls) What the devil! Tripped over Gogol again!
GOGOL (Getting up): It's sheer mockery! (Walks off, stumbles over PUSHKIN and falls) Tripped over Pushkin again!
PUSHKIN (Getting up): What the devil! Well, really, what the devil! (Walks off, stumbles over GOGOL and falls) Over Gogol!
GOGOL (Getting up): Vile abomination! (Walks off, stumbles over PUSHKIN and falls) Over Pushkin!
PUSHKIN (Getting up): What the devil! (Walks off, stumbles over GOGOL and falls into the wings) Over Gogol!
GOGOL (Getting up): Vile abomination! (Walks off into wings; from offstage) Over Pushkin!

- Daniil Kharms