P&G drives an insulated and discreet black 2020 RAM Promaster 2500 high-roof cargo van. Interior dimensions can accomodate up to 75" in height and 120" in length. We schedule regular shuttles to regional cities including Austin, Houston and San Antonio, and offer national shuttles to LA and New York (alternatively - and with plenty of route options along the way) about once a month.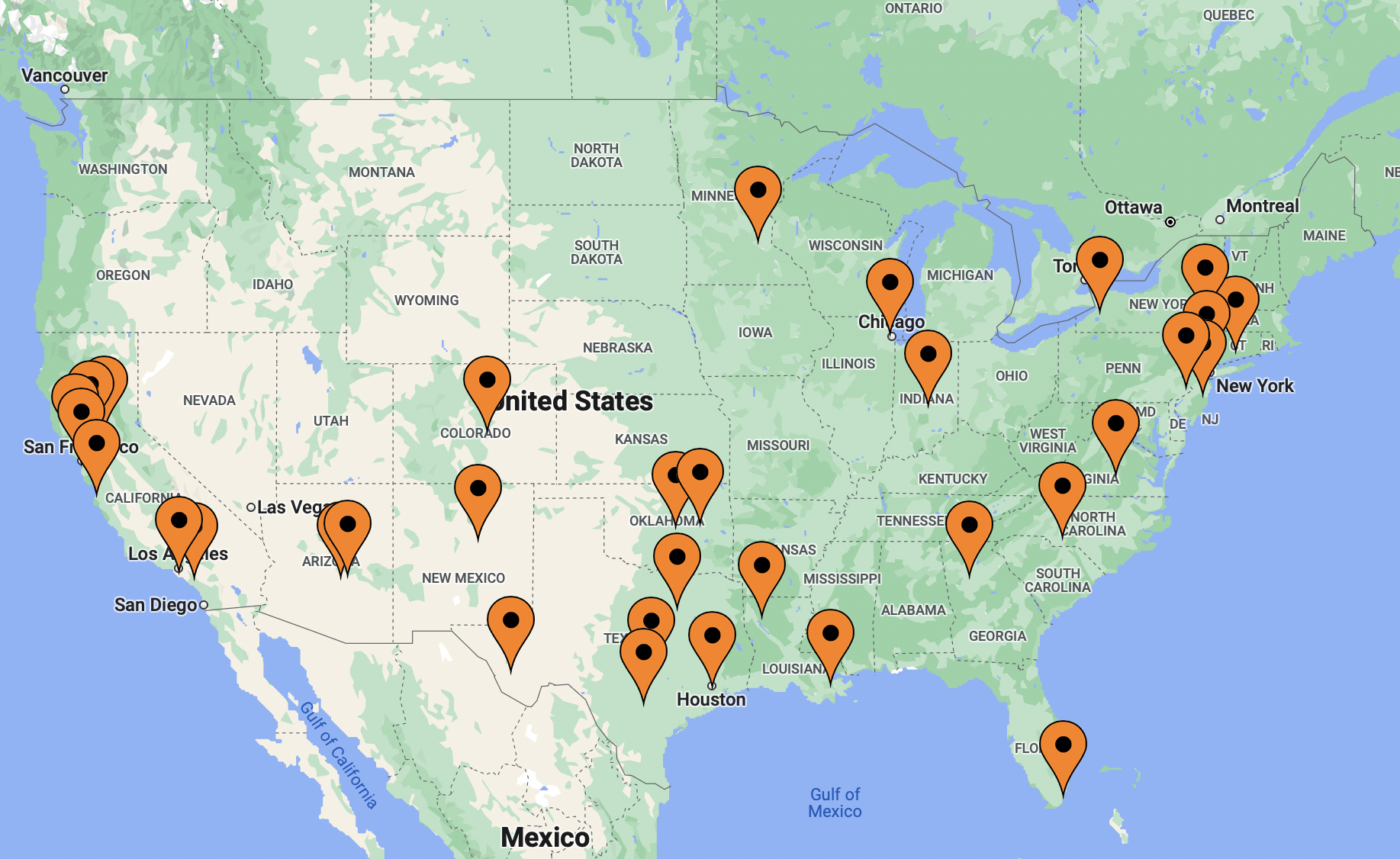 Phoenix, AZ
Scottsdale, AZ
Davis, CA
‡ Los Angeles, CA ‡
Montecito, CA
Oakland, CA
Palm Springs, CA
Pebble Beach, CA
Petaluma, CA
Sacramento, CA
San Francisco, CA
Aspen, CO
Kent, CT
New Canaan, CT
Miami, FL
Ft. Lauderdale, FL
Palm Beach, FL
Pembroke Pines, FL
Athens, GA
Atlanta, GA
Chicago, IL
Indianapolis, IN
New Orleans, LA
Shreveport, LA
Minneapolis, MN
Charlotte, NC
Albuquerque, NM
Gallup, NM
‡ Brooklyn, NY ‡
Buffalo, NY
Coxsackie, NY
Kingston, NY
Margaretville, NY
‡ New York, NY ‡
Newburgh, NY
Rush, NY
Southampton, NY
East Rutherford, NJ
Shamong, NJ
Charlotte, NC
Albuquerque, NM
Tulsa, OK
Oklahoma City, OK
Avondale, PA
Philadelphia, PA
Memphis, TN
* Austin, TX *
* Houston, TX *
Mabank, TX
Marfa, TX
* San Antonio, TX *
‡ bimonthly ‡ / * monthly *


for availability
I wanna hang a map of the world in my house. Then I'm gonna put pins into all the locations that I've traveled to. But first, I'm gonna have to travel to the top two corners of the map so it won't fall down.
- Mitch Hedburg